If you believe in the cause of Poiesis and would like to make a donation to help in the further development of the Foundation, then please contact us through our email poiesis@poiesisfoundation.org or directly at our Centre.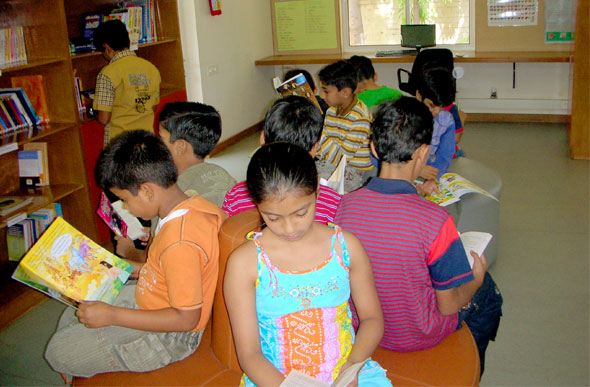 Poiesis Children's Library
For Parents: Once the child has passed the age of reading a particular book or has outgrown a book, it, to some extend, remains unused. At Poiesis, we have decided to collect such books and make them a part of our library so that many other children can take the advantage of reading it. We would be glad if you can donate us such books or pass a word of mouth amongst your friends, relatives and acquaintances who would like to donate some books.